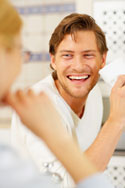 The UGL training, which is short for Understanding Group and Leadership, is now available as English UGL. This means that the course material has been officially translated by the Swedish National Defence College who are the main administrators of the course and the once who license facilitators.
UGL English adaptation
Not only has the material been translated language wise, it has also been culturally adapted to work even better in a multi cultural setting. The overall objective of these trainings remain the same though, for the participants to become more effective as group members, leaders and trainers.
Group dynamics and leadership
The English UGL gives you the opportunity to experience group dynamics which here means learning how a group developes and matures over time. It also entails what happens in the group while this development takes place and also constructive development can be promoted or inhibited by certain actions or behaviours.
An important aspect included is also learning how problems and possibilities arise in your leadership related to the groups maturity. You will also have the chance to learn how to adapt your leadership style to promote both group development and task solving.
Learn more about UGL in English
You can read more about the training the Swedish National Defence College page on UGL or you can go to About UGL and UGL Objectives at this site.
If you wish to find a specific training date and location to receive more information about or sign up we suggest you head on over to Dates and Pricing.