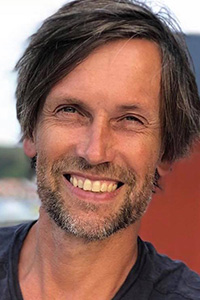 Jan-Erik has worked with UGL since 2004 and has worked in various ways with group processes since 1994.
He is a co-owner of a company that works with leadership and organizational development since 1999. Within the framework of this company, he is responsible for quality assuring and developing their facilitator network.
Leadership programs and facilitator trainer
In addition to UGL, Jan-Erik works in several different leadership programs that are carried out for 6-24 months in private companies and the public sector. Examples of organizations are SCA, Sahlgrenska, Svevia and the Swedish Church.
He is a facilitator trainer for UGL (Understanding Group and Leader) and UL (Utvecklande Ledarskap in Swedish, translates to Developmental Leadership), which means he has the right to conduct final exams for new facilitators. He is also hired by the Swedish Defense Academy for their facilitator trainings in both concepts.
Jan-Eriks has an educational background in communication and information and has since added on leadership. In addition to UGL and UL, he is also a facilitator for The Human Element and Radical Collaboration.
More about Jan-Erik
Nature and physical exercise on a daily basis are important for recovery, usually through running. Music is an important outlet and source of inspiration and Jan-Erik finds his energy and security in family life.
He lives in a wooden cabin by the sea with his wife and children that have moved out.