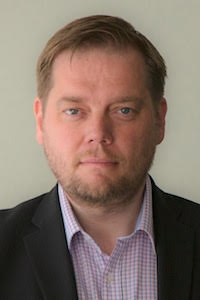 Patrik has more than 20 years of personal leadership experience in both the private and public sector. He works with the development of individuals, groups, leaders and organizations.
He has worked in the police for several years and is a certified change leader. He will also shortly be fully trained as a psychologist.
Patrik is also certified in the use of various scientifically reliable and validated tools for assessing the development of groups and the personality of individuals. These include, for example, the GDQ, the Group Development Questionnaire, and the NEO-PI-3.
More about Patrik
In his work with facilitating the development of groups and teams, Patrik is often described as trust-inspiring, calm and competent with a good measure of both lightness and humor.
He has worked on the development of groups and teams within both small and large organizations, in Sweden as well as abroad.